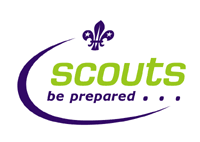 28th Cambridge Scout Troops
Welcome to the webpage for the 28th Cambridge Scout Troops.
We have two troops, one meets every Monday from 7:45 until 9:15 and the other every Tuesday evening between 7:30pm and 9:30pm, during term time.
If we cannot be found at our headquarters on Flamsteed Road, then we are most likely out and about, having fun and joining in the adventure.
Some scout activities are infamous, such as using our extensive knot knowledge to construct engineering marvels from wooden staves and lengths of rope, whilst others help establish an air of self-reliance and the tools and skills to help ourselves and others. There are a wide range of Scout Activities including canoeing, climbing and even scuba diving and parascending.

This video was directed, shot, titled and edited by 28th Cambridge Scouts
So as can be seen from above we can be quite busy!
Wish to join the adventure?
email:
facebook: 28th Cambridge Scout Group
| | | | |
| --- | --- | --- | --- |
| | our group scout leader | Rob | Tim |